So a few months ago I put up the review for the Vessel Player III bag on the main site:
https://practical-golf.com/vessel-player-iii-stand-bag-review-is-a-luxury-golf-bag-worth-it/
Great bag, but my only concern was that it might be a bit on the chunky side for golfers who walk daily (like I do).
Well, because Vessel is incredibly kind to me, I received a Vessel VLX a couple weeks ago. Basically a Vessel stand bag on a diet, cutting some of the size and weight without sacrificing the style.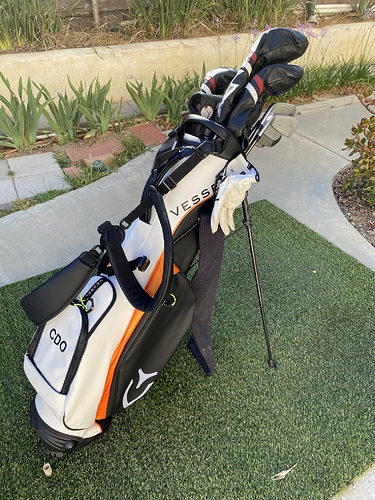 Don't want to come off as too much as a shill, but this really is the perfect golf bag (for me). Four-way top holds the full set with minimal rubbing/crowding (I play MCC +4s, so bigger but not oversized grips) and enough storage for everything I really need. I can walk/hike my incredibly hilly club with it with the same ease as a Sunday bag.
I highly recommend it to anyone looking for a walking bag and am happy to answer any questions here. Additionally, feel free to share if you think you have the ultimate walking bag.