I have listened to many of your podcasts over the course of the last few months. Like you, I aspire to get better at golf. Unlike you, by every conventional definition, I am not a skilled golfer, despite an extensive fitness and practice and lesson and playing regimen for more than a decade.
Like you, I am a sweeper of the ball. My normal ball flight is a push draw.
I am on GC Quad pretty much every day, and my swing appears to be fairly consistent.
You mentioned on the podcast that in your opinion, it is not necessary to hit down on the ball to play well. Can you expand on this thought? Is there a point where there is too much up in the swing?
To help visualize my contact, my normal 9i swing has a left to right path of 5 (righty golfer) and hit AoA 0. My 6i swing has left to right path of 4 and up 1. Hybrid left to right path of 3 and up 3. Driver left to right path of 1 and up 5.
If you offered me $1 million to hit down 5 with my nine iron, i can do it with a punch shot and handsy stab at the ball. If you offered me $1 million to hit down 5 with a full swing and gave me 100 chances, i would end the session with disappointment.

I think my biggest issue is that out of nowhere for 2 swings out of every nine holes, i hit the biggest pull hook you could ever imagine. I've many times been 60 yards left of the green with a wedge in my hand from the middle of the fairway. It (understandably? appropriately?) usually results in a penalty. I take more 6's from the fairway than anyone in the history of golf.
In my head, if i could learn to hit down better it would mitigate some of the results of the disaster swings, but maybe I'm on a fool's errand and really just need to learn clubface control on a more fundamental level.
@willwagner posted this chart of pros that shocked and stunned me at how down pros hit on the ball. I am focused on a different part of the chart so I started a new topic, but please feel free to merge if it belongs elsewhere.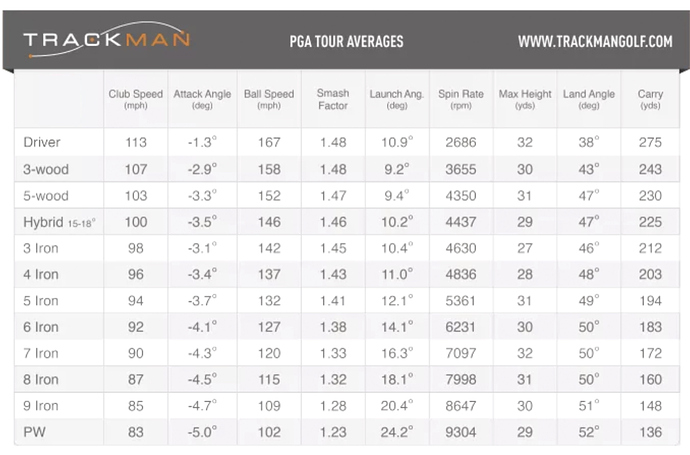 My question to you-is there a known point where hitting up on the ball generally limits development to become a skilled player? It prevents one from being consistent enough to be scratch? To be a single digit player?
I'm hoping the divot board eliminates the need for me to ponder this question in the future, but I appreciate any thoughts you might have as a fellow in to out swinger.
Thanks! Enjoy your podcast and thoughts on golf so very much.